What's next in your Adapt journey? You know your primary and secondary preferences, but how do you use, understand and apply the Adapt principles? Do you want to make sure you can adapt those skills effectively to get the most out of your relationships and communications?
"Incredibly reflective, Adapt is now forming part of the language we use to describe and engage with each other"
"With a short survey and 2 short hours we were able to learn, engage and reflect"
According to Expert Market Research, miscommunication costs companies with 100 employees an average of £300K per year. Adapt for Me and Adapt for my Team turns your Adapt profile awareness into practical ways for you and your team to optimise communication, interactions and relationships. What is improving your communication worth?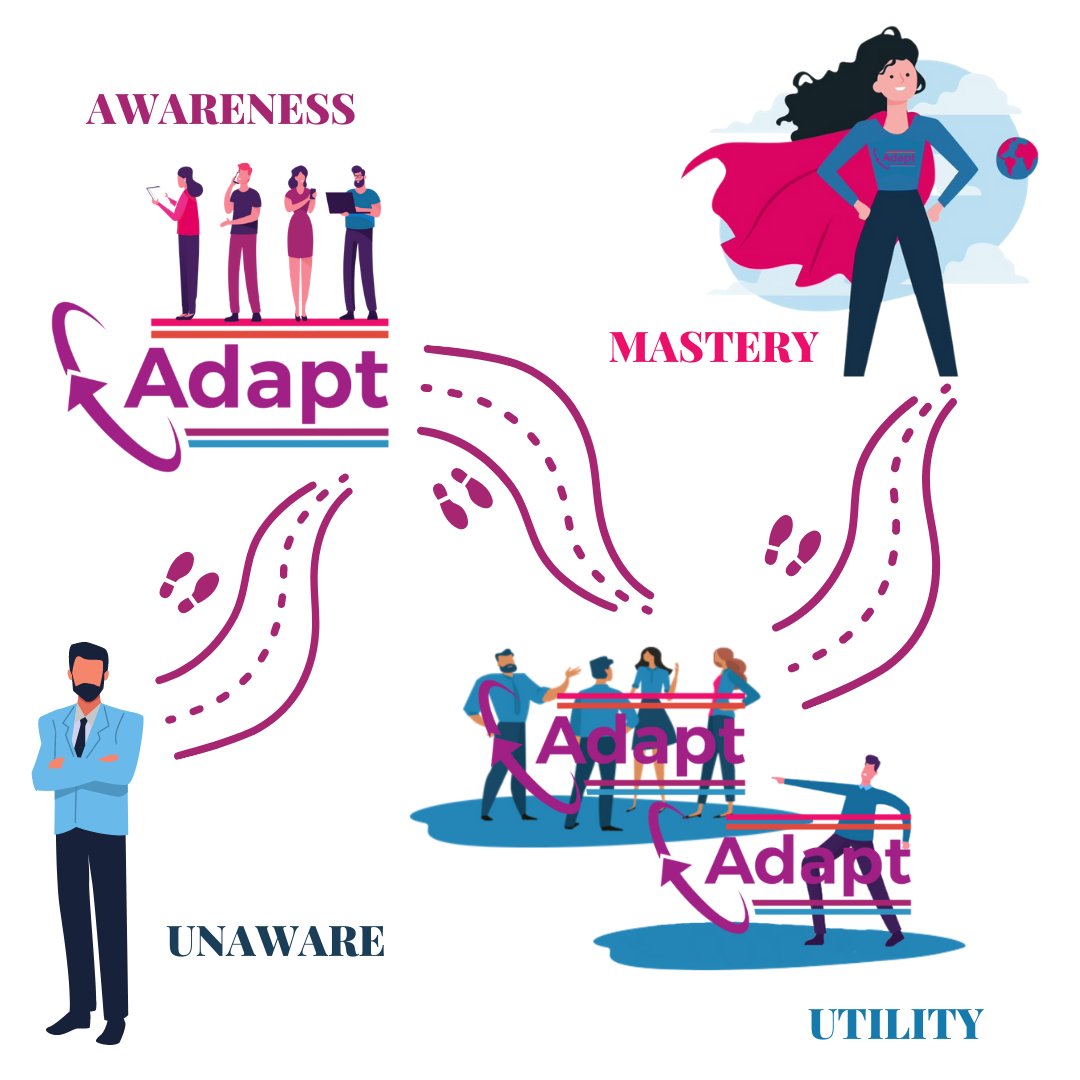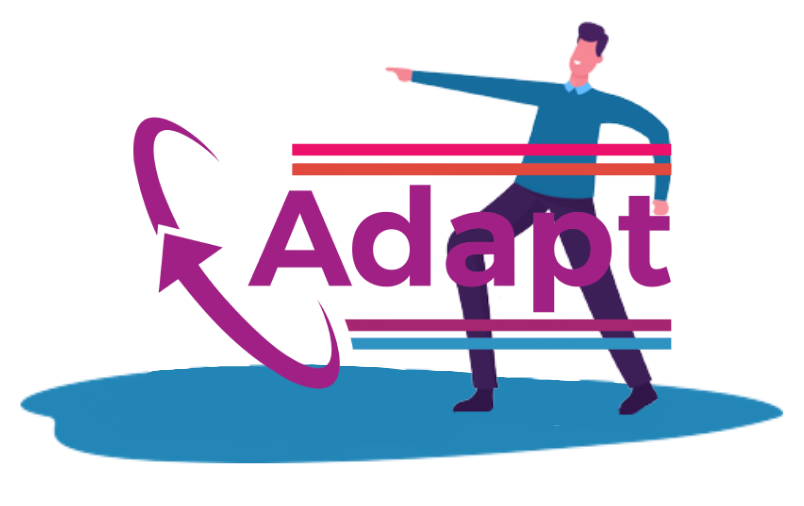 Adapt for Me
---
Do you want to know more about yourself and how you can adapt your style to work more effectively with others? Do you want to know how your customers tick? Have you ever thought how your communications are perceived by your team and colleagues?
Our Adapt for Me is an exploration of your communication preferences on a 121 basis, ensuring you get the most out of your Adapt assessment output. Adapt for Me will further your understanding of your style and the style of those around you, making sure you can adapt those skills effectively to get the most out of your relationships and communications.
This bespoke 1-hour 121 enables you to understand, action and engage the Adapt principles through the following structure, aided by a personalised workbook, individualised session content, stakeholder mapping and much more.
Introductions and Adapt overview
Understanding yourself: Your Personal Profile
Understanding Others: Adapting & Flexing your style
Taking it forward: Your Adapt Journey
Review
Adapt for My Team
---
Are you looking to be the best manager you can be? Do you want your team to be effective and find their optimum teamworking strategies?
Adapt for my Team is a 2-hour collaborative team workshop which explores your team profiles and how to develop your optimum way of working through understanding and adapting communication styles. Ensure your team is communicating productively and maximising their relationships with Adapt for my Team.
Adapt for my team is designed to enable your team to do the following through a number of learning points, including personalised workbooks, team profiles, strengths and call outs and much more.
Understand their communication style preference and strengths.
Distinguish the differences between the four styles.
Understand how to adapt and flex their style to work more effectively with each other.
Explore the team profile and optimising ways of working.
Review key takeaways and actions for their personal development.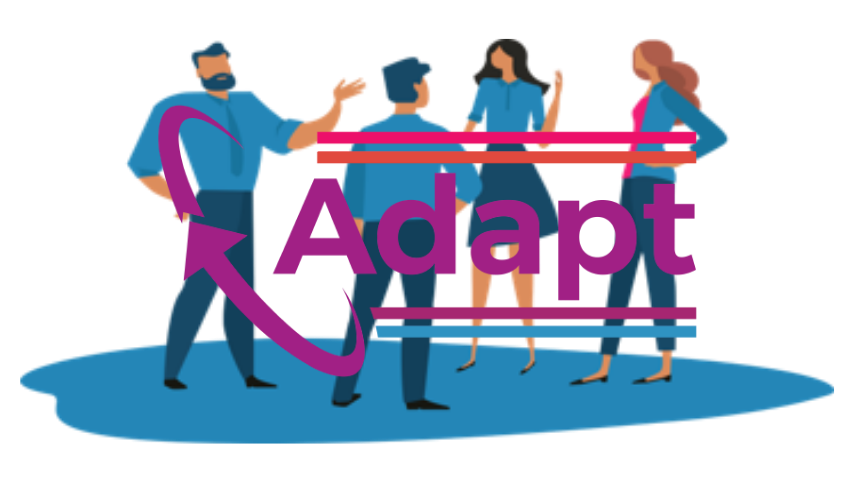 Case Study
Adapt for My Team
---
This SME business participated in our Adapt for my Team workshop; they have ambitious plans for growth and wanted to explore how they could work together more effectively to achieve their goals.
Throughout the workshop, the team engaged, understood and reflected upon the Adapt principles. Here are some key takeaways that have been central to their strategy, communication and relationships going forward during their growth period.
It's no surprise that they all get on – they can utilise their relationships and energy to drive their objectives.
Whist they have high levels of trust in each other – they need to question and explore more details.
The team profile reveals that specifically the analysing preference is lacking, therefore to work more effectively they need to listen, understand and explore this preference more in their work. Some of the actions that helped them achieve this that were agreed by the team were to agree actions and who was doing what, and to increase detail scrutiny.
Ultimately, the team kept their values, energy and ethos, but use systems and process to ensure they incorporate the other preferences and their strengths, which enabled their effectiveness and optimised and balanced their working methods.
To talk to the team about an Adapt workshop, please follow the link below to book your free 15 minute call.